As previously mentioned, "Strawinsky and the mysterious house" is episode three of a six part series. Some of the background information of key characters is therefore still missing.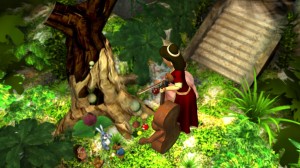 Here's a quick summary: The world of Strawinsky is ruled by the Great Elohim. He can be seen as a reference to God. Then there is his son, the Prince. In the final episode he appears as a wandering preacher and then dies and resurrects to save the kingdom. Finally, there's the Scarlet Queen, who can be seen as a symbol for the Holy Spirit. In other episodes she appears as a dove and guides Strawinsky in his adventures.
Some people might be offended that the Holy Spirit is portrayed as female. It's important though to keep in mind that Strawinsky is a parable and not a theological book. There's a parable in the Bible where a woman searches for a lost coin and then celebrates when she finds it (Luke 15: 8-10). In this parable God is portrayed as a woman. This does not attribute any gender to God, it's simply a story that illustrates God's love and shows his persistence in searching for the lost.
---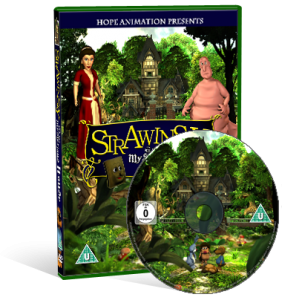 Curious to see the full movie? Get your copy here!